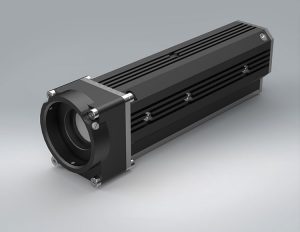 Sekai Flashlight Camera
The Sekai flashlight camera uses the Sony IMX265 global shutter sensor which eliminates image artifacts and the jello-effect common with rolling shutter sensors. Included is a mini BNC connector providing uncompressed High definition video signals. The industry standard 12 pin Hirose connector provides power and legacy analog video (NTSC/PAL) signals.
The Sekai flashlight camera operates in a wide range of environmental and lighting conditions including temperatures from -40C to 70C, and lighting conditions from full sun to moon-lit scenes.